Institutional History
Our Mission Statement
To utilize fully the physical and scholarly resources of Gunston Hall to stimulate continuing public exploration of democratic ideals as first presented by George Mason in the 1776 Virginia Declaration of Rights.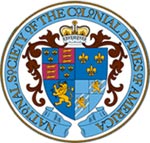 In the 1930s, Louis Hertle, then owner of Gunston Hall, began considering ways to preserve this historic property. It was the wish of his late wife, Eleanor Daughaday Hertle, that Gunston Hall become a memorial to George Mason. Mr. Hertle believed this could be established through the joint efforts of the Commonwealth of Virginia (Commonwealth) and The National Society of The Colonial Dames of America (NSCDA). In 1932, the Commonwealth formally accepted the gift of Gunston Hall which was to be administered by a Board of Regents chosen by the NSCDA. Mr. Hertle continued to live on the property until his death in 1949, at which time the property formally changed hands. Shortly thereafter, the house was opened to the public with a resident director living upstairs and restoration work being done on the first floor. After several years of preparation and efforts to collect furniture, decorative arts, books, and other interpretive items, Gunston Hall was officially opened to the public on April 25, 1952. Since that time, Gunston Hall has grown in both staff and visitation. A visitors' center and administrative space was built and dedicated to Eleanor Hertle in 1955. In 1972 Gunston Hall expanded its visitors' center to include the museum you see today, and in 2005 a new building was erected to meet the needs of the growing collection and staff.
From the very beginning, the Regents actively researched George Mason, the mansion, and the grounds. Early on, Fiske Kimball was hired by the Regents to act as Architect for the Mansion and was followed by several other restoration and conservation specialists over the years. Research continues in the Mansion today. In addition, the grounds have provided insight into Mason's colonial plantation. Archaeological excavations actively begun in 1953 have revealed information about this historic site. Research has always been a priority to this institution and today Gunston Hall remains a site dedicated to the study of George Mason, his home and garden, and life in 18th-century Virginia.
The NSCDA headquarters is located at Dumbarton House in Washington, DC and more information on other NSCDA properties can be found at: www.nscda.org.
Board of Regents and Board of Visitors Documents

Minutes of the Annual Meeting of the Board of Regents of Gunston Hall, September 29, 2018 (pdf)

Minutes of the Semi-Annual Meeting of the Board of Regents of Gunston Hall, April 6, 2018 (pdf)

Minutes of the Special Joint Meeting of the Executive and Finance Committees of the Board of Regents of Gunston Hall, April 6, 2018 (pdf)

Minutes of the Annual Meeting of the Board of Regents of Gunston Hall, October 6, 2017 (pdf)

Minutes of the Semi-Annual Meeting of the Board of Regents of Gunston Hall, April 8, 2017 (pdf)

Minutes of the Annual Meeting of the Board of Regents of Gunston Hall, October 7, 2016 (pdf)

Minutes of the Semi-Annual Meeting of the Board of Regents of Gunston Hall, April 9, 2016 (pdf)

Minutes of the Annual Meeting of the Board of Regents of Gunston Hall, October 10, 2015 (pdf)

Minutes of the Semi-Annual Meeting of the Board of Regents of Gunston Hall, April 11, 2015 (pdf)

Minutes of the Annual Meeting of the Board of Regents of Gunston Hall, October 11, 2014 (pdf)

Minutes of the Semi-Annual Meeting of the Board of Regents of Gunston Hall, April 5, 2014 (pdf)

Minutes of the Annual Meeting of the Board of Regents of Gunston Hall, October 12, 2013 (pdf)
Annual Report 2012 (pdf)
Minutes of the Semi-Annual Meeting of the Board of Regents of Gunston Hall, April 6, 2013 (pdf)
Minutes of the Annual Meeting of the Board of Regents of Gunston Hall, October 6, 2012 (pdf)
Minutes of the Semi-Annual Meeting of the Board of Regents of Gunston Hall Plantation, April 16, 2012 (pdf)
Minutes of the Semi-Annual Meeting of the Board of Regents of Gunston Hall Plantation, April 9, 2011 (pdf)
Minutes of the Semi-Annual Meeting of the Board of Regents of Gunston Hall Plantation, April 10-12, 2010 (pdf)
A Year in Review at Gunston Hall, Fiscal Year 2010-2011 (pdf)
Gunston Hall Board of Visitors Report for 2011 (pdf)



Save
Save
Save